Teeth Whitening for Sensitive Teeth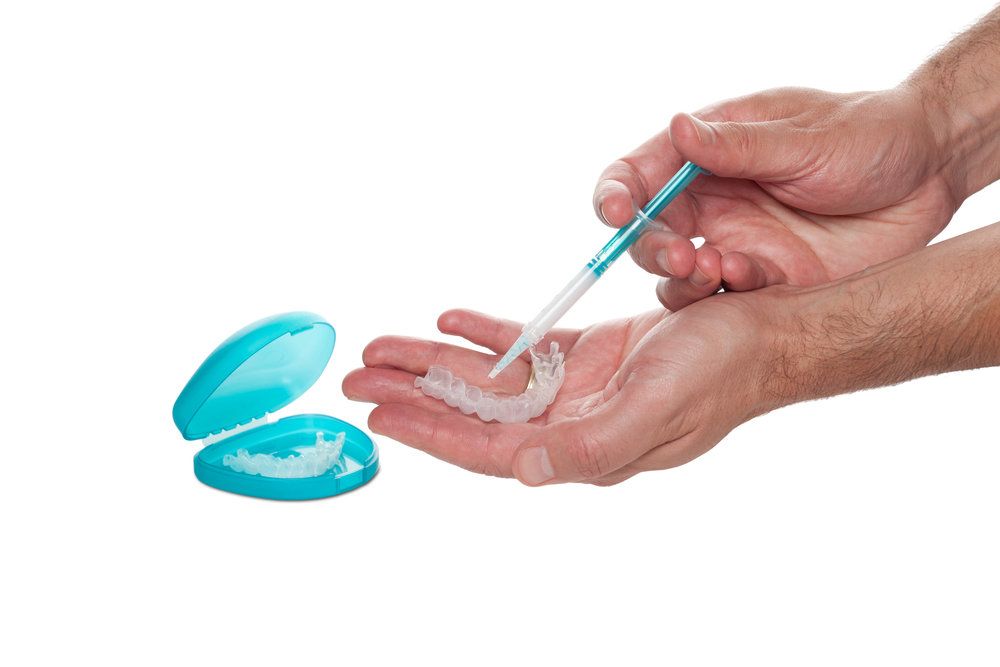 Few people are completely satisfied with their smile, and one of the most common cosmetic complaints is tooth color. Fortunately, stained and discolored teeth can be easily treated. Professional teeth whitening enhances tooth color by up to eight shades in around an hour. Teeth whitening is safe, effective, and causes minimal side effects.
Though teeth whitening side effects are minor, patients may experience heightened sensitivity after treatment. This leaves those who already suffer from tooth sensitivity to wonder if whitening is right for them. Cosmetic dentist Bruce Wilderman offers teeth whitening for sensitive teeth to those in Doylestown, Philadelphia, PA, and surrounding areas. Here we discuss which whitening techniques are best for sensitive teeth, and how to enhance oral comfort after treatment.
Which Whitening Product Is Best?
At Artistic Expressions Dentistry, Dr. Wilderman offers several professional teeth whitening products. He also offers in-office teeth whitening treatment and at-home teeth whitening kits. Each of these products is effective and none are known to cause severe sensitivity. However, if tooth sensitivity is already a concern, it is a good idea to consider which teeth whitening product may be most appropriate.
Zoom!® teeth whitening tends to be a good option for individuals who suffer from tooth sensitivity. During an in-office treatment, a hydrogen peroxide gel is carefully applied to each tooth. A special light is then focused on the application areas. The light activates the whitening gel to break up stains and remove tooth color. Although hydrogen peroxide is a bleaching agent, 99 percent of patients surveyed reported experiencing little to no sensitivity during treatment, which is why this method is often preferred by patients with sensitive teeth.
Another choice for those of our Doylestown patients who suffer from tooth sensitivity is the KöR Whitening Deep Bleaching System. This technique typically takes place in two parts: first the patient uses an at-home product for a couple of weeks, and then they return for an in-office treatment. KöR whitening gel is reported to cause little to no sensitivity either during or after treatment.
Should I Use At-home Whitening or Undergo an In-office Treatment?
Most professional teeth whitening treatments are offered in-office or as at-home kits. At-home kits tend to use whitening gels with lower concentrations of bleaching agents, which can be beneficial to individuals with tooth sensitivity. However, at-home kits can also easily be misused. If a patient applies too much of a whitening product, or leaves it on their teeth too long, heightened tooth sensitivity is likely. If patients find that an at-home whitening kit is more convenient, they must be careful to follow all provided instructions.
Although in-office whitening treatments use stronger bleaching agents, they can be a great choice for patients with sensitivity. In-office treatments are controlled and monitored by Dr. Wilderman. This ensures that bleaching agents stay off the sensitive tissues of the mouth, and are not on the teeth longer than they should be.
Minimizing Tooth Sensitivity after Teeth Whitening
Whether a patient already suffers from tooth sensitivity or not, they may experience heightened sensitivity in the days after teeth whitening treatment. To minimize sensitivity, we suggest these tips:
Avoid foods and beverages that are extreme in temperature
Stay away from highly acidic foods and beverages (like coffee and wine)
Brush the teeth with a soft-bristled toothbrush
Do not use excessive force when brushing the teeth
Consider using a toothpaste designed for sensitive teeth
Contact Our Office
If you suffer from sensitive teeth and are interested in learning more about teeth whitening options, Dr. Bruce Wilderman can answer any questions you may have. To schedule an appointment, send us a message online, or call us at (215) 340-1199.
Related to This