What Can You Eat After Root Canal Therapy?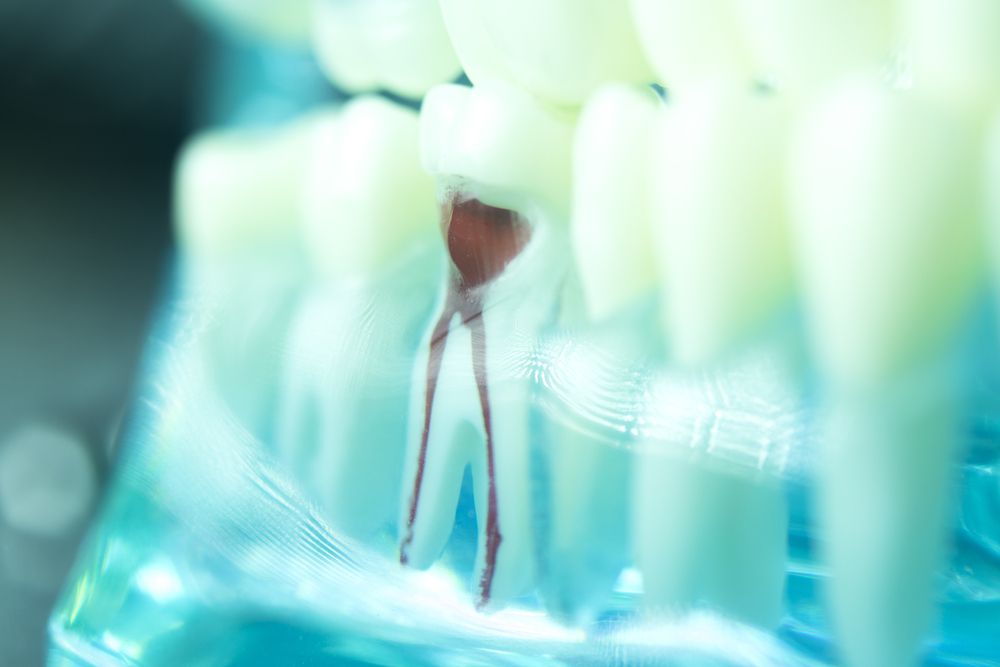 An infected tooth requires dental treatment as soon as possible to relieve pain and prevent the spread of the infection to other parts of the mouth. That's when a dentist can perform root canal therapy (endodontic treatment) to save a tooth. The infected dental pulp is removed, the pulp chamber filled, and the tooth is capped to restore its durability and protect it from harm.
After undergoing a root canal at Artistic Expressions Dentistry, patients often ask us what they're allowed to eat in the first days after treatment. There are plenty of options to consider. Philadelphia, PA dentist Dr. Bruce Wilderman and his team would like to offer some advice on what patients should and should not eat after root canal.
A General Rule: Stick to Soft Foods
After a root canal, the tooth that was treated will be extremely sensitive to pressure. In order to avoid pain as you eat, stick to soft foods. Anything that is easy on the teeth, doesn't require too much chewing, and doesn't have crumbs is usually ideal.
Hot and cold temperatures can also trigger tooth sensitivity. If you notice that it's difficult to have hot or cold foods, start with room temperature food items first.
Foods to Avoid After Root Canal
As you recover from root canal therapy, be sure to avoid the following foods until your dentist says it's okay.
Crunchy fruits and vegetables
Nuts and seeds
Tough meats
Chewing gum
Candy
Soft drinks
Alcoholic beverages
Now, on to some recommendations.
Soft Fruits
Bananas, mangos, kiwis, and other fruits that are easy to chew are ideal after a root canal or other kinds of dental work.
Smoothies
If you miss crunchy fruits and vegetables, consider making smoothies. Void using ice to keep it room temperature. This is a great way to have a nutritious meal you can drink.
Shakes
If you're looking for some protein or dairy, meal replacement shakes and protein shakes are a good option to consider.
Soups
Creamy soups and soups with soft noodles are excellent when you're recovering from dental work. Let the soup cool a bit to avoid sensitivity.
Oatmeal
Oatmeal is an excellent option for insoluble fiber and it helps you stay full. Preparing oatmeal is simple and it makes a great breakfast.
Yogurt
Yogurt is delicious and great for you. Whether it's a sweet yogurt with or a savory yogurt, it's a snack you can't go wrong with.
Eggs
Eggs are an excellent source of protein and they can be prepared in numerous ways. You have plenty of options to consider.
Legumes
Beans and lentils are a great source of both fiber and protein, and they're easy on your teeth. Maybe add some eggs to your beans for some huevos rancheros.
Fish
Fish has healthy fats (omega-3s) and are an excellent source of protein. Fish is also quite soft, making it an ideal meat to have as you recover from a root canal.
Hummus
You might not be able to have it with pita chips or carrots, but a spoonful or two of creamy hummus can really hit the spot as a snack.
Mashed Potatoes
Nothing says comfort and easy eats like mashed potatoes. It's simple to prepare and you won't have to worry about too much chewing.
Mac and Cheese
Macaroni and cheese is a childhood favorite that adults can enjoy as well. It's the height of comfort food, and comfortable eating for dental patients.
Pudding
As a snack, pudding can really hit the spot. You can make it yourself if you wish, though single serving cups of pudding are readily available.
Learn More About Dental Care
To learn more about improving your dental health and having the best smile possible, be sure to contact an experienced cosmetic and restorative dentist. The team at Artistic Expressions Dentistry is here to help. You can reach our practice by phone at (215) 631-3085.
Related to This