Gentle & Effective Root Canal Treatment
If you have a dental infection, root canal therapy can help to save a compromised tooth and prevent the need for extraction. During treatment, we can remove infected tissue and restore the tooth with a composite filling or porcelain crown for increased strength and protection. At our practice in Philadelphia, PA, Dr. Bruce Wilderman incorporates the latest technology and techniques to provide more comfortable and precise root canal treatment to our patients. Using a computer-assisted anesthesia system, we can control the rate and flow of anesthetic for optimal results.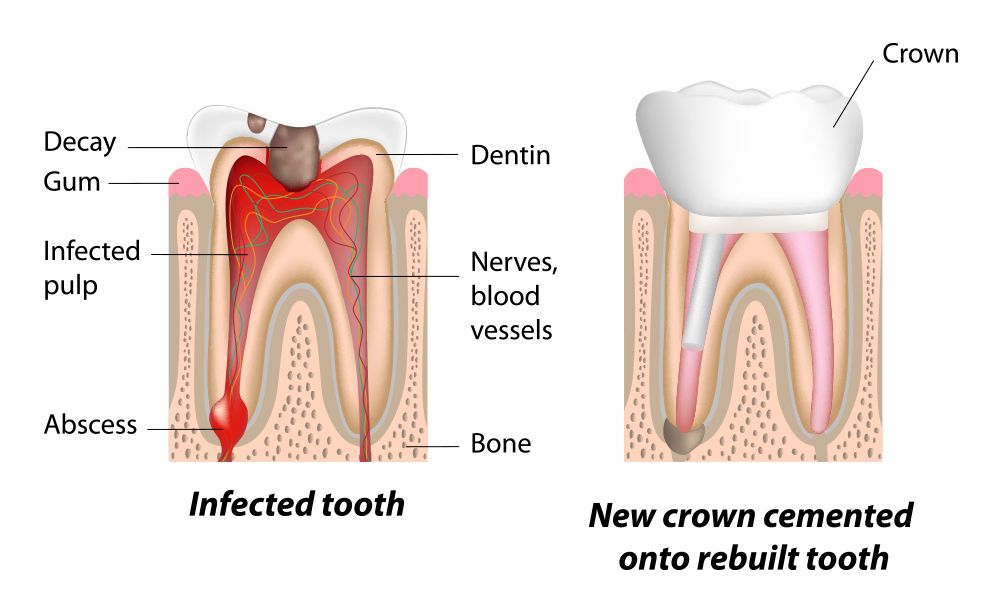 Importance of Treatment
If dental decay is not identified in its early stages, the infection can spread from the outer enamel into the pulp chamber. This inner area of the tooth houses blood vessels, nerves, and other sensitive soft tissues, and is connected to the tooth roots. Dental infection can cause intense discomfort, and if left untreated, can result in more serious oral health conditions including tooth loss. Root canal therapy is the best way to address dental infection and save a tooth from loss or extraction.
Am I a Candidate?
Our team can carefully examine your teeth and gums to determine if you have a dental infection. You may need root canal therapy if you suffer from:
Noticeable tooth discomfort when chewing
Changes in the color of your tooth enamel
Discomfort when touching or applying pressure to the area adjacent to the tooth
A tooth that wiggles or feels loose
Sensitivity to hot or cold temperatures
Tenderness or swollen gums
Small bumps or discoloration along the gums
While many patients experience telltale symptoms, others do not present with any signs of dental infection. As such, it is critical to visit your dentist for biannual checkups to preserve the longevity of your smile.
The Process
If Dr. Wilderman detects signs of infection, he can begin by anesthetizing the tooth to ensure your comfort. At our practice, we use the Wand® to administer anesthesia. This advanced computer-guided system releases anesthetic at a precise rate and flow for a more gentle treatment. This form of delivery greatly reduces discomfort associated with the standard syringe, and enables us to provide a customizable experience.
At our practice, we use the Wand to administer anesthesia. This advanced computer-guided system releases anesthetic at a precise rate and flow for a more gentle treatment.
Once your tooth and surrounding gum tissue are numb, Dr. Wilderman can create a small portal at the top of the tooth to access the inner pulp. He can then remove compromised tissue, reshape the root canals, and sterilize the chamber. Next, he can fill the canals with a rubber-like substance called gutta-percha, which will fortify the tooth. Dr. Wilderman can then seal the tooth to prevent re-infection.
Restoration
For a tooth with mild to moderate damage, a tooth-colored filling may provide sufficient coverage after treatment. For patients with more considerable damage, Dr. Wilderman may recommend a dental crown to restore balance and function to their bite. At our practice, we are proud to offer porcelain dental crowns that look and feel much like natural teeth, and blend in beautifully with your smile.
Protect Your Oral Health
A root canal procedure can help to alleviate dental pain and rejuvenate your smile. If you are experiencing signs of a dental infection, please do not hesitate to schedule your appointment at Artistic Expressions Dentistry. You may call us at (215) 631-3085, or contact us online.