Signs Your Dentures Need to Be Replaced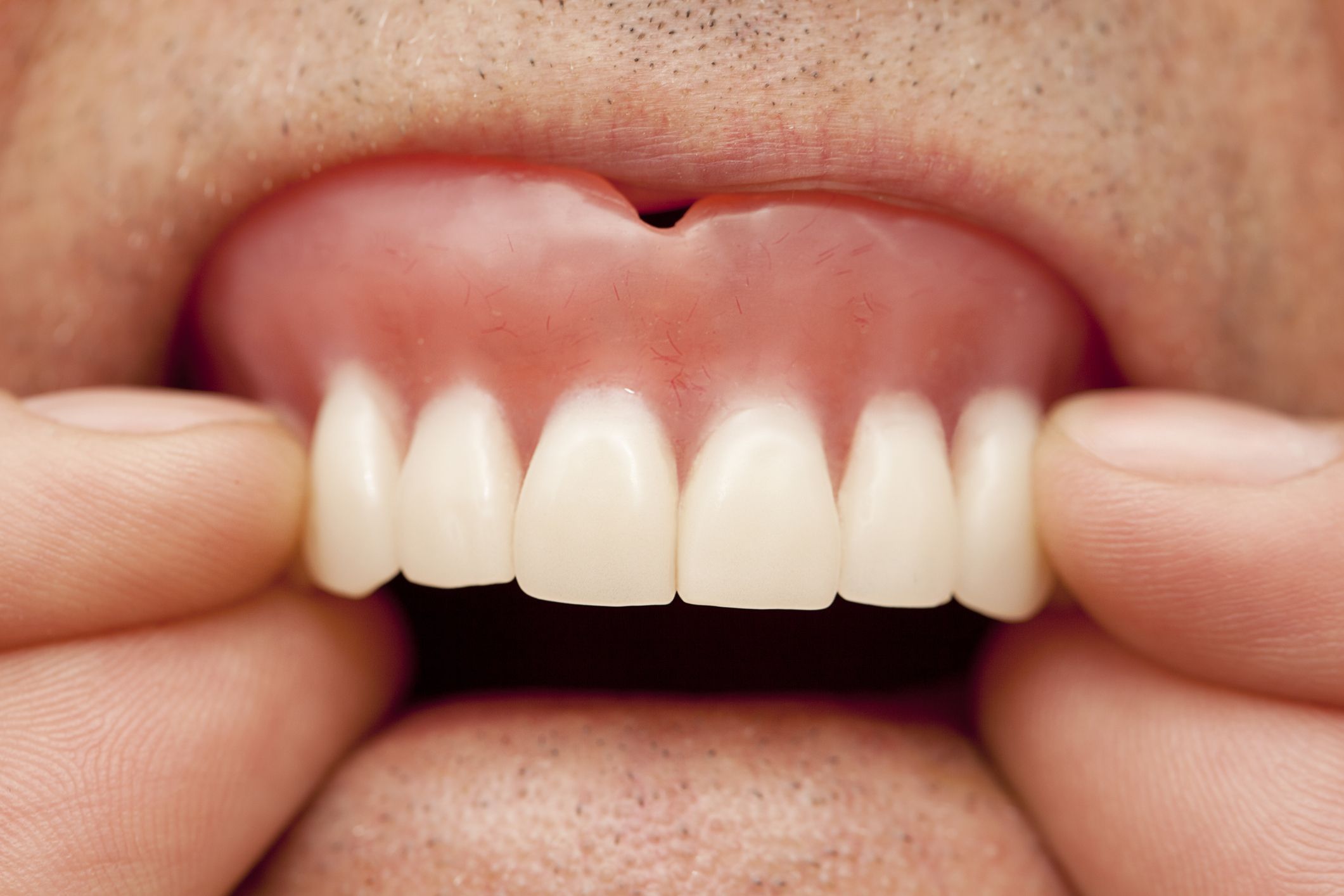 When a patient has lost an entire arch of teeth or a large group of teeth, dentures offer a strong and attractive restorative replacement. Dentures are a single restoration that replaces a group of missing teeth or an entire arch of teeth. They sit over the gums and create a seal that allows patients to enjoy a secure fit and a strong bite.
Although dentures are fabricated using durable materials that can withstand the regular wear and tear of biting and chewing, they are not meant to last forever. Ideally, dentures should be replaced every five to 10 years.
The signs that it is time to replace dentures can be subtle, and are often much more noticeable to the person wearing the dentures than to others, so it is important for patients to pay close attention to any changes in the way dentures look or fit.
Here, Dr. Bruce Wilderman goes over the most common signs your dentures need to be replaced at our Philadelphia, PA dental practice.
Dentures Are Discolored or Have an Odor
Since dentures take over the functions of the natural teeth, they can get discolored from biting and breaking down food. Although dentures are resistant to staining, they may even appear slightly discolored after a person eats or drinks deeply colored foods or beverages.
Patients should soak their dentures overnight and clean them with specially formulated products. When dentures are new, this cleaning process should keep the dentures looking and smelling fresh. But as dentures age, patients may notice that it is difficult to get their dentures as bright and clean as they would like.
Over time, stains and odors can set into dentures. If discoloration or odors are persistent, it is time to consider a new set of dentures.
Sore, Irritated Tissues
Dentures are customized for each patient to ensure a close, comfortable fit. While it is normal for the gums or other soft tissues of the mouth to be slightly irritated as they adjust to a new set of dentures, this soreness should not persist.
If a patient has had a set of dentures for some time and notices that they are suddenly experiencing discomfort related to irritated gum tissues, it may be time for new dentures. Irritation of the soft tissues of the mouth is likely a sign that dentures are no longer fitting properly.
Difficulty Chewing
Patients should be able to bite and chew regularly without any problems. If it has become difficult to chew certain foods, or if the bite feels off, it is probably time to have the dentures replaced.
After tooth loss has occurred, the bones of the jaw will deteriorate and shift. These changes are gradual, but, over time, they can alter the shape of the mouth. By getting a new set of dentures that is designed for the new shape of the mouth, we can restore a strong bite.
Head, Neck, or Ear Pain
Head, neck, and ear pain can all be signs that it is time for new dentures, but patients frequently miss these clues because they don't associate this type of pain with the mouth.
Ill-fitting dentures can throw off a patient's natural bite and put strain on the jaw joint muscles. Since the facial muscles are connected to the head and neck, it is not uncommon for oral strain to result in headaches, earaches, or neck pain. If this type of pain is consistent, it is a good idea to look into whether it is time for a better fitting set of dentures.
Contact Us
If your dentures are not fitting as well as they used to, or no longer look as clean and white as you'd desire, it is probably time for a new set of dentures. To learn more about dentures treatment at Artistic Expressions Dentistry, contact us at your earliest convenience.
Related to This