Veneers cost between $1,500 and $2,000 each at Artistic Expressions Dentistry.
The exceptional results Dr. Bruce Wilderman provides make it a rewarding investment for patients who want a more attractive smile.
Our practice serving Greater Philadelphia, PA, invites you to learn what you can expect to pay and how we make treatment affordable...
Do Other Dentists Charge Less?
It's possible. But there's an old saying that's as relevant today as it was 100 years ago: "You get what you pay for." When it comes to your smile, you want the best cosmetic dentist in the Philadelphia area to give you the best treatment possible.
Dr. Wilderman
may charge more than other dentists, but that is due to:
Experience and Accolades
Dr. Wilderman has been providing patients with the highest level of dental care since 1986. He has been recognized as a top cosmetic dentist by Philadelphia Magazine every year since he opened Artistic Expressions Dentistry.
Commitment to Quality
Our doctor only uses high-quality medical-grade porcelain to create veneers. Cheaper materials can stain and chip easily, costing you more in the long run.
Partnership with a World-Class Lab
Our practice works with a top-quality dental lab to craft all our dental restorations. There are cheaper domestic and overseas labs, but Dr. Wilderman has chosen our partner lab out of a commitment to your satisfaction.
Advanced Technology and Techniques
Our Doylestown, PA, office serving Bucks County only uses cutting-edge dental technologies and techniques to ensure your comfort and safety. This includes The Wand®, a device that delivers painless anesthetic injections.
Prestigious Affiliations
Dr. Wilderman is a member of the American Academy of Cosmetic Dentistry, the American Dental Association, and the Montgomery-Bucks Dental Society.
​Meet Dr. Bruce Wilderman
Voted Top Cosmetic Dentist in Philadelphia, PA.
Dr. Wilderman has over three decades in practice as a first-class cosmetic dentist, and he can use his vast knowledge to enhance your smile and boost your confidence with porcelain veneers. Rest assured that you'll never be pressured to choose the most expensive veneers, which is why so many patients trust Dr. Wilderman.
Are you tired of hiding your smile when you speak or laugh? Are you ready to start facing the world with a beautiful smile that provides an exciting boost in self-esteem? Take the first step today. Fill out our online form or give us a call to set up your porcelain veneer consultation at our Doylestown, PA, office serving Greater Bucks County today.
Five-Star Reviews from Our Smiling Patients
"I am so happy to have found Artistic Expressions!"
I couldn't be happier with the outcome of the work done on my teeth by Dr. Wilderman and his team. The extensive care and consulting before my two veneers really made all the difference. Thankfully I found this office, and knew after looking at results of there work that I had nothing to fear. Finally I have the professional and natural smile I've always wanted. Thank you all!:)
View On Google
I have been a patient at Artistic Dentistry Expressions for a few years now. Dr. Wilderman gave me a beautiful new smile. He placed crowns and veneers on my front teeth and they match my natural teeth perfectly. I couldn't be happier with the outcome. I have felt no pain at any point on any visit, as Dr. Wilderman's concern for patients' comfort is of utmost importance. I am so happy to have found Artistic Expressions!
View On Google
See How Veneers Completely Transformed This Patient's Smile
Does Insurance Cover the Cost of Veneers?
It's important to know that insurance companies do not cover the cost of this treatment because it is considered purely cosmetic.
That's why Dr. Wilderman works with CareCredit®, a third-party lender that can help make the smile of your dreams a comfortable fit for your budget.
Benefits of CareCredit Financing
When it comes to upgrading your smile with veneers, you have everything to gain by budgeting for the results you really want rather than cutting corners in order to save money. It's not just a matter of achieving the best possible satisfaction; it's a matter of saving money. A bargain-priced treatment with lackluster results is either going to bother you for years to come or cost even more money to fix. Fortunately, CareCredit makes it affordable to achieve the best results right away:
Designed Specifically for Medical Treatments
0% Interest for 18 Months
Low Monthly Payments Up to 60 Months
Fixed Rates from 1.9% - 12.99%
Our practice also accepts cash and all major credit cards. We encourage you to spend some time comparing the interest rates on your existing lines of credit to make sure that you choose the right means of financing the smile of your dreams. Our knowledgeable staff is here to help you choose the best way to budget for the results you want.
Are There Less Expensive Alternatives to Porcelain Veneers?
There are certainly less expensive ways to address cosmetic dental flaws. However, in many cases, they won't be as effective as porcelain veneers when it comes to achieving certain goals. At
Artistic Expressions Dentistry
, we believe patient education is absolutely essential, which is why we invite you to explore how other less costly treatments compare to
veneers
when it comes to correcting certain issues:
An inexpensive tooth-colored resin is used to fill cracks, chips, or worn areas on your teeth. However, the resin won't match the shade of your natural teeth or hide dental flaws as well as porcelain veneers can. The resin also stains more easily and may need to be replaced after only a few years, if not sooner. However, bonding can be an affordable way to determine if you would eventually like to receive veneers.
Braces or Invisalign® trays can be used to correct minor tooth alignment issues for less than veneers. However, these treatments can take months, if not years, for the full effect to take place, followed by a possible lifetime of wearing retainers. Porcelain veneers can correct the look of minor misalignment in an instant and last for more than a decade.
Artistic Expressions Dentistry offers convenient in-office and take-home teeth whitening treatments that cost less than porcelain veneers. However, it is important to understand that not all stains respond to teeth whitening. Even when they are effective, teeth whitening treatments are not permanent. With proper care, your veneers can retain their dazzling brightness up to 15 years.
Want to Discuss Alternative Treatments?
No problem! Dr. Wilderman can explain these treatments as well as all the benefits an investment in porcelain veneers can bring to your smile. Set up a consultation at our beautiful office serving the greater Philadelphia area. Our online appointment form is simple to fill out. Or, you can just give our Doylestown office serving Bucks County a call today. Dr. Wilderman will go over all your smile care options in a friendly, easy-to-understand manner.
Dr. Wilderman Makes Your Investment in Veneers Count
His Skill and Artistic Sensibilities Take Smiles from Dull to Dazzling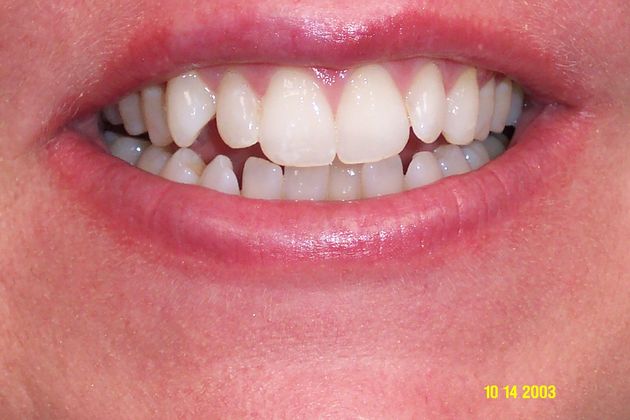 "They look awesome, and I can't stop smiling!"
I spent hours researching top cosmetic dentists to have my discolored front teeth improved. I was elated and relieved to find Dr Wilderman. They all were so excited for me to get the smile I was hiding for so long. Dr Wilderman listened to my concerns. He used a high tech camera that showed microscopic details of my teeth. The end result was that my two veneers matched my other teeth identically. They look awesome, and I can't stop smiling!

Melanie West
Meet the Friendly Faces of Artistic Expressions Dentistry
"I Now Have the Most Beautiful Smile."
Everyone at Artistic Expressions Dentistry was absolutely fantastic! My smile now looks wonderful and they made the process so easy. Dr. Wilderman made sure everything was perfect and I was completely satisfied. Wonderful experience!
View On Google
I used to have chipped & cracked front teeth. I searched the Philadelphia area for the best cosmetic dentist and came upon Artistic Expressions Dentistry website. After consultation with Dr. Wilderman I made an appoitment for veneers. I now have the most beautiful smile I could every have dreamed of. Would never go anywhere else. Highly recommended for cosmetic dentistry.
View On Google
CareCredit® Dental Financing
"Excellent treatment-pain free. Highly recommend." Jeanne Dalton Justice
Ready to Improve Your Smile and Your Outlook on Life?
Porcelain Veneers Could Be the Answer
Having a bright, beautiful smile can do wonders for your self-confidence, which can bring more happiness, success, and positivity into your life. If you are tired of spending time looking in the mirror thinking about how much happier you would feel without certain dental imperfections, maybe it's time to consider investing in long-lasting, natural-looking porcelain veneers. Dr. Wilderman and his esteemed Artistic Expressions Dentistry team look forward to making your dreams of having an unforgettable smile come true.
Set up a consultation today at our Doylestown office serving Bucks County. You can use our simple online form or give us a call:
Frequently Asked Questions
about the Cost of Veneers
Can't bonding do the same thing, but cheaper?
Bonding has come a long way over the years, but here are the facts: Dental resin cannot be made to look as realistic, it doesn't last as long as porcelain, and it stains much more easily. However, bonding can be a great way to "test the waters" if you aren't sure if you want to commit to veneers. It's also possible that if your imperfections are minor, bonding may simply be a better way to achieve your goals. Dr. Wilderman will give you an honest recommendation during your consultation.