Enhance Your Appearance and Confidence
Dr. Bruce Wilderman is an experienced cosmetic dentist who provides patients throughout Philadelphia with a range of cosmetic dentistry treatments, including dental bonding and porcelain veneers. Our Doylestown practice also offers Brite Smile® and Zoom!® tooth whitening, allowing our patients to walk out of the office with a brighter smile after just one hour. To ensure your comfort during treatment, Dr. Wilderman and his enthusiastic staff strive to provide you with a relaxing and inviting atmosphere. We always want your experience with us to be a pleasant one. When you leave us, we want to be sure you love your smile. That's why we use state-of-the-art procedures - to provide you with exceptional care in an exceptional environment.
If your teeth are stained, worn, chipped or misaligned, porcelain dental veneers are a highly popular way to reshape and brighten your smile. By reshaping teeth, dental veneers can correct for misaligned teeth without the use of braces. And porcelain dental veneers most closely match the natural luster of tooth enamel, giving them an incredibly realistic look. In just a few appointments we can place porcelain dental veneers at our practice in Doylestown, in suburban Philadelphia. Porcelain veneers can be designed to completely change the length, shape and size of your teeth.
Our spectacular, natural-looking, porcelain dental veneers are crafted by the finest laboratory technicians in the country. This allows us to design your smile specifically to what you want. Many of our patients have very different concerns about their smile that they would like us to address. During your consultation with Dr. Wilderman, you will discuss one-on-one what your cosmetic concerns are. That way, he can inform you of your options and give you the best results possible. Receive a free consultation when you mention that you saw our website.
If you are interested in a complete smile makeover, porcelain dental veneers may be the right treatment for you. Contact our Philadelphia area office in Doylestown today to find out what porcelain veneers can do for you.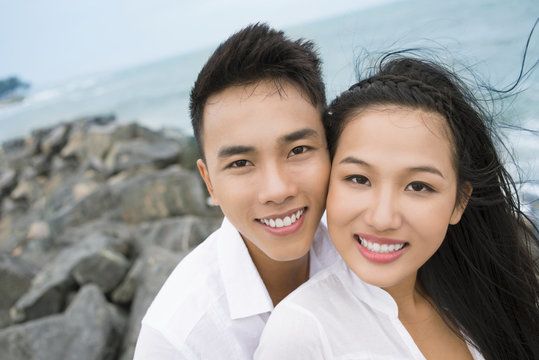 The placement of porcelain veneers is an excellent method of transforming your smile into something truly remarkable. If you are bothered by one or more chipped, cracked, broken, or discolored teeth, Dr. Bruce J. Wilderman of Artistic Expressions Dentistry may recommend the placement of porcelain veneers. These little tooth coverings are customized to fit snugly over each individual flawed tooth, resulting in a picture-perfect smile.
Dr. Wilderman artfully places veneers for patients with healthy teeth and gums looking to improve the look of their smiles. However, patients should be well-educated about porcelain veneers risks and benefits before deciding to move forward with treatment. Our Philadelphia area practice is comfortable and inviting, and our team will make sure you feel at home throughout the process of perfecting your smile. To learn more about porcelain veneers risks and benefits, contact our Doylestown practice, serving all of Philadelphia, today.
If you've been troubled by chipped, discolored or misaligned teeth, Artistic Expressions Dentistry can use dental bonding techniques to improve your smile in just one visit. By shaping and polishing a composite resin on your teeth, Dr. Wilderman can easily correct small imperfections that may have been bothering you for years. It only takes one visit! Dental bonding techniques can even close small gaps between teeth without the use of braces.
You may be surprised how easy it can be to conceal minor flaws with dental bonding in our Doylestown office. During your brief visit, Dr. Wilderman will consult you about the way you would like your teeth to look. He then uses his extensive experience in dental bonding to sculpt and reshape your teeth to give you a bright, natural looking smile you'll love.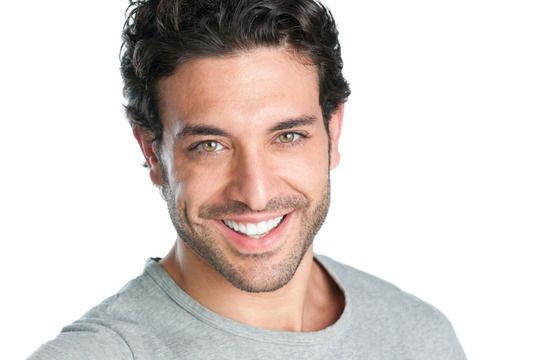 Dr. Wilderman and his staff believe you deserve to be happy about your smile. By offering a complete smile makeover, we will discuss the options best for you and determine the course of action that will give you the best smile possible. It takes an experienced restorative and cosmetic dentist to perform a complete smile makeover. With Dr. Wilderman's experience, he is able to use restorative procedure like dental implants or dental crowns at our Philadelphia area practice, as well as cosmetic procedures like porcelain dental veneers and Brite Smile® teeth whitening to give you a complete smile makeover you'll love.
Tooth-colored Fillings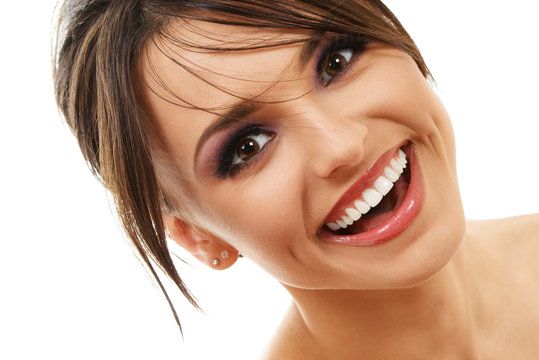 Tooth colored fillings can easily transform smiles laden with old metal fillings. New cosmetically pleasing materials can be used to match fillings to the natural color of your teeth, creating a uniform smile. Tooth colored fillings can also outlast metal fillings. By removing old metal fillings or getting new tooth colored fillings if a cavity is discovered during you visit, Dr. Bruce Wilderman can prevent further decay and keep your smile metal-free.
If you are interested in learning more about a cosmetic dentistry treatment such as dental bonding, porcelain veneers, or ZOOM!® or Brite Smile® tooth whitening, contact our Doylestown practice in the Philadelphia area today.
Cosmetic dentistry helps patients to achieve beautiful, healthy looking smiles. Cosmetic dentist Bruce J. Wilderman of Artistic Expressions Dentistry has experience and skill administering treatments that can transform one's smile into something truly stunning. If you are unhappy with the appearance of your smile, we encourage you to explore your options. You may have put off seeing a cosmetic dentist because you are concerned about cosmetic dentistry cost. At our Philadelphia area practice, our friendly team will discuss your recommended treatment plan as well as all associated costs, so you can decide whether you want to move forward. We will also work with you to set up a financing plan so you can feel comfortable paying for your treatments. Please continue reading to learn more about cosmetic dentistry cost, and then contact our Doylestown practice, serving all of Philadelphia.
If you've seen ABC's Extreme Makeover, you've seen ZOOM!® whitening. Our practice offers both the ZOOM!®, Brite Smile®, and KöR teeth whitening systems.
The Benefits of ZOOM!®, Brite Smile®, and KöR Tooth Whitening
In just one hour at our Doylestown practice near Philadelphia, our state-of-the-art tooth whitening systems can improve your smile eight to 12 shades. Your teeth will be beautiful! Gentle, yet powerful, these safe and effective methods of teeth whitening provide unprecedented results! At a cost of around $500, tooth whitening is now more obtainable than ever and will permanently improve your smile! Compared with laser teeth whitening, Brite Smile®, ZOOM!®, and KöR tooth whitening systems produced similar results without any of the sensitivity problems related with laser whitening. Standard at-home bleaching methods are also available.
Do you ever feel like your teeth aren't quite as white as they once were? If you look in the mirror and notice stains on your teeth or an overall yellow, brown, or grey shade, you are not alone. The teeth don't generally keep a bright, white color naturally. There are a number of factors that can contribute to the teeth losing their gorgeous glow, including age, genetics, medication, or excessive coffee, tea, wine, or soda consumption. Fortunately, Dr. Bruce Wilderman has an exceptional solution - KöR Whitening Deep Bleaching™ System.
This revolutionary teeth-bleaching treatment is administered to Philadelphia area patients at our deluxe Doylestown cosmetic dentistry practice for brighter, whiter smiles. Give a little boost to your otherwise ordinary smile and transform it into something extraordinary. To learn more about teeth beaching, contact our Philadelphia practice today.
Want to straighten your teeth, but don't want to wear conspicuous, cumbersome metal braces? Invisalign® invisible braces straighten your teeth without the restrictions associated with traditional metal braces. Treatment with Invisalign® consists of customized straightening trays that are replaced every two weeks. The trays act as invisible braces that gradually realign your teeth until you achieve your ideal smile. Unlike metal braces, Invisalign® invisible braces can be removed for brief periods to eat, drink, brush, or floss. Invisalign® offers an innovative way to perfect your smile without anyone knowing. Schedule an appointment with Dr. Bruce Wilderman in Doylestown, serving all of Bucks County and the greater Philadelphia area, to learn more about Invisalign® invisible braces.
Gum Reshaping
Sometimes a patient's gum line extends too far over the front surface of their tooth, causing "short teeth" or another type of undesirable smile. Gum reshaping from Dr. Wilderman can gently and precisely remove gum tissue to reveal an aesthetically beautiful and pleasing smile. Patients often remark that their social lives have improved since their reshaping procedure, and that their confidence has boosted. Gum reshaping can influence individuals to smile more, which can attract more positive experiences into your life. Contact Dr. Wilderman to begin your journey towards a more beautiful you today.