Invisalign Appointment Frequency: What to Expect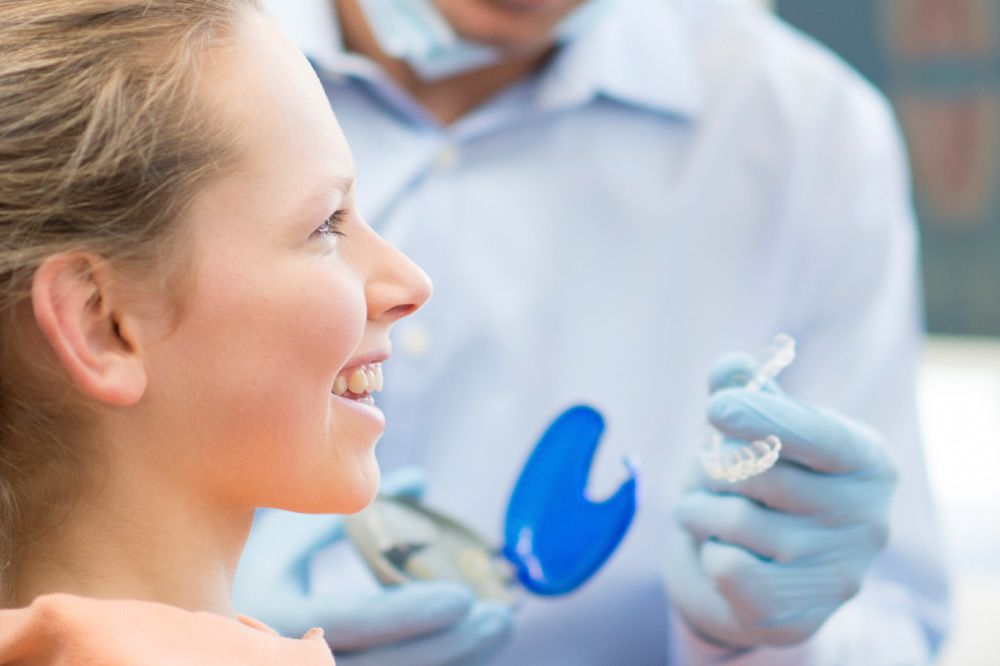 Invisalign® is a discreet orthodontic system that uses clear aligner trays to transform the appearance of crooked, gapped, or otherwise misaligned teeth. Like traditional orthodontics, Invisalign® requires several dental visits throughout treatment.
At Artistic Expressions Dentistry, Dr. Bruce Wilderman explains Invisalign® appointment frequency to our patients in Philadelphia, PA. For more information, or answers to your questions about Invisalign® treatment, we welcome you to schedule a consultation with Dr. Wilderman.
Invisalign® Appointments Occur Throughout Treatment
Invisalign® treatment requires several appointments to ensure the teeth are moving as desired and treatment is progressing. Because appointments are necessary to ensure that treatment stays on track, those who are considering Invisalign® should be prepared to accommodate regular appointments within their schedule.
The primary type of appointment during Invisalign® treatment is a follow-up appointment. During follow-up appointments, the progress of treatment is monitored and new aligners are given to the patient. These appointments occur every four to eight weeks throughout treatment.
Each Invisalign® treatment plan is unique and, as such, the total number of appointments will vary based on the length of treatment. The average time to complete treatment is around 12 months, which means the average Invisalign® patient will have about six to 12 follow-up appointments throughout the year of treatment.
In addition to follow-up appointments, Invisalign® patients will need to attend a few appointments at the beginning and end of treatment.
Starting Treatment
The first appointment in the Invisalign® treatment process is a consultation. During the initial consultation, the teeth are scanned with a special three-dimensional digital scanner. The three-dimensional images produced by the scanner can then be used to create a treatment plan and show patients what their smiles may look like by the end of treatment.
Once a treatment plan is devised, the three-dimensional scans and treatment plan are sent to an Invisalign® lab where the aligner trays are fabricated. The aligners take several weeks to be made and received back in the dental office. Once ready, a second appointment can be made.
The Second Appointment
The second Invisalign® appointment may occur three to six weeks after the first consultation and cannot occur until the aligners are ready and in hand.
During this second appointment, the first set of aligners are checked to ensure a proper fit. Patients are also educated on caring for their teeth and aligners during treatment, as well as given guidelines for wearing their aligner trays. For example, the aligners should be worn for 22 hours a day and each set should be worn for two weeks.
Follow-up Appointments
After the second appointment, regular follow-up appointments will be scheduled. Follow-up appointments are generally short, lasting 15 to 30 minutes, and are necessary to check the progress of treatment as well as make sure the teeth are moving to the desired position.
If treatment isn't progressing according to plan, adjustments may be made during follow-up appointments and any other issues may be addressed.
The number of follow-up appointments will vary depending on the total length of treatment time. However, the frequency of follow-up appointments is generally the same and should be expected about once every four to eight weeks.
Final Appointment
A final Invisalign® appointment is needed at the end of treatment to evaluate the alignment of the teeth and ensure the smile looks as desired.
The final appointment generally occurs around 12 months after treatment, but some patients require longer treatment and may not be ready for a final appointment until 18 months after beginning treatment.
Regardless of the length of treatment, by the final appointment, the teeth will be beautifully aligned.
Schedule a Consultation
For more information about Invisalign® treatment, please call (215) 340-1199 to schedule a consultation.
Related to This