Replacing Metal Fillings: Should I Get Composite Restorations?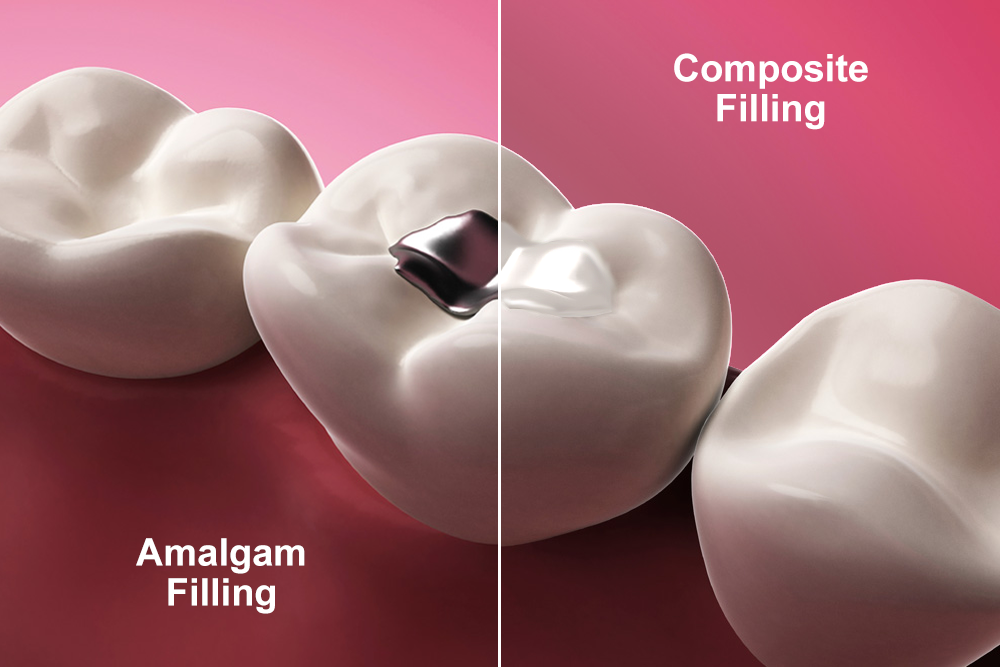 Dental techniques and technology are constantly evolving. What worked in the past may not be the way of today, which is why some dental procedures are performed to update and improve past dental work.
Here at Artistic Expressions Dentistry, we've helped countless patients in the Philadelphia, PA area replace their old metal fillings with tooth-colored fillings. Let's consider why this is done and what advantages there are to making this change.
Are Metal Fillings a Problem?
While metal fillings were common for many decades, research has found that metal fillings pose a few risks to patients that should not be overlooked. The materials contain trace amounts of mercury, which are toxic. Furthermore, metal fillings don't look pleasing, and they can actually damage your teeth in the long run.
Composite resin fillings are the new way of treating cavities and tooth decay. These tooth-colored fillings are much easier to place and also easier on the eyes. It should come as no surprise, then, that more and more people want to know if they can change their metal fillings with tooth-colored ones.
Tooth-Colored Fillings Look Better
It's a simple fact: a tooth-colored filling is much more cosmetically appealing than a metal filling. The composite resin material blends in seamlessly with the natural tooth structure, making it indistinguishable from the tooth. Dentists are able to color match the composite resin as well, allowing for that much more aesthetic flexibility.
Tooth-Colored Fillings Contain No Harmful Materials
As we noted above, metal fillings contain trace amounts of mercury. While the amount is safe, it is a toxic substance that is harmful to humans. Tooth-colored fillings contain no such dangerous materials. Instead, these fillings are totally safe. The materials are not toxic or harmful, and they pose little chance of danger to patients.
Tooth-Colored Fillings Don't Change Shape
It's a little know fact, but metal fillings can partially change shape while in the mouth. Hot temperatures cause the filling to expand slightly, and cold temperatures lead to slight contraction. Over time, this mutability can lead to damage to the tooth. Since there is no metal in composite resins, they will not change shape with temperature and do not cause tooth damage over time.
The Process for Replacing Metal Fillings
When replacing metal fillings, a dentist first must work around the old restoration, freeing the metal from the tooth structure. Once the old filling is gone and the tooth is prepped, the dentist cold matches the composite resin and begins laying it into the empty portion of the tooth. The resin is applied layer after layer for strength and stability, until it eventually fills the tooth.
Is Filling Replacement a Good Option for Me?
If you're interested in getting tooth-colored fillings to replace your metal fillings, we encourage you to stop by for a consultation. We'll be more than happy to go over these matters in greater detail so you can determine if replacing your fillings is the right option for you.
Contact Artistic Expressions Dentistry
For more information about replacing metal fillings and improving your dental health and wellness, be sure to contact the team at Artistic Expressions Dentistry. We look forward to your visit and discussing these matters in greater detail.
Related to This