Dental Care and Heart Health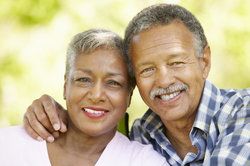 We all know dental care is important to maintaining a healthy smile, but did you know it may also be important to heart health? Fortunately, there are many restorative dentistry treatments to get your oral health back on track. To discuss your personalized treatment plan, we welcome you to schedule a consultation with Philadelphia dentist Bruce Wilderman. In the meantime, read on to learn more about the correlation between oral health and heart health.
The Links Between Oral Health and Heart Health
Though it is uncertain if one causes the other, oral health and overall health issues are intricately linked. What we do know is that those with poor oral health are more likely to suffer from general health problems, like diabetes, osteoporosis, and heart issues. Of the three, the most alarming is the correlation between oral health and heart health. The following are the leading heart health issues connected to oral health:
Endocarditis: Endocarditis is an infection of the heart, specifically of the endocardium tissue. The endocardium is the inner lining of the heart, which protects it valves and chambers. Endocarditis can damage the valves, impairing the heart's ability to circulate blood. Endocarditis infections occur when bacteria enters the bloodstream and collect within the heart. Gum disease, an infection of the gum tissue, can introduce bacteria from the mouth into the bloodstream and, thus, lead to endocarditis.
Cardiovascular disease: Oral bacteria cause inflammation and infection of the gums. Recent research has found the inflammation that occurs due to oral bacteria may actually extend to the arteries, causing cardiovascular disease. Cardiovascular disease includes many conditions affecting the heart and circulatory system. Abnormal heart rhythms, coronary artery disease, heart failure, and clogged arteries are just a few of the cardiovascular diseases linked to oral health.
Heart attack: Those with severe gum disease are more likely to suffer from a heart attack than those with good oral health. This may be a result of bacterial infection or inflammation from the mouth reaching the heart and narrowing the heart's arteries.
Dental Care Tips
Not only does a healthy smile require proper oral care, but so does a healthy heart. You can prevent oral health issues, and protect your heart from issues associated with oral health problems, by following these tips:
Practice good oral hygiene: A good oral hygiene routine is key to preventing gum disease and bacterial buildup in the mouth. Proper oral hygiene requires brushing at least twice a day and flossing at least once a day.
Rinse with an antiseptic mouthwash: Rinsing with an antiseptic mouthwash after brushing can further reduce the amount of bacteria in the mouth. This helps reduce the risk of gum disease and oral infection, which can lead to heart health issues.
See your dentist for regular exams and cleanings: Regular dental exams and professional cleanings are important for maintaining a healthy smile by catching dental issues at the earliest stages and keeping the teeth free of plaque and tartar buildup.
Schedule an Appointment
It's important to note that heart health doesn't depend on oral health alone. A healthy heart requires a low-fat diet, active lifestyle, and regular physicals, but you can help maintain better overall health by keeping your mouth clean and healthy. For more information, or to schedule an appointment, we welcome you to contact Dr. Wilderman today.
Related to This